Shân Cade Training and Consulting
Leaders in business skills training and professional development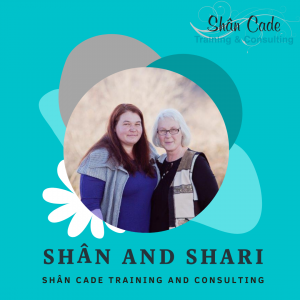 Do you struggle with unhappy employees and low staff morale? Have you experienced high staff turnover? Do you have low production rates? Is your work environment unsafe? Experiencing ineffective staff management? Is there conflict amongst staff members? Do you struggle to get new customers or retain old ones? Do your business expenses seem to be increasing and not stabilising?
So, if you suffer from any of these problems there is a huge likelihood that your staff are not properly and consistently trained.
A lack of appropriate and consistent training affects the business profit margin in a number of ways. Sadly, most businesses do not consider regular training as necessary. They prefer to rely on untrained supervisors and colleagues to teach each other the job. As a result, there is incorrect and costly thinking.
We offer high-quality training and consulting, that will improve staff performance, productivity and overall organisation profitability. Premium training that, not only grows knowledge but helps to make positive changes in the employees. Training that makes a positive change in the manner in which they carry out their work.
Therefore, our training and services are vital for all levels of employees, across all industries. Be sure to contact us and discuss your specific needs.
All our training and consulting services include an understanding of 3 important words – Think, Care and Deliberate. Because a person who is thinking, caring and being deliberate about what they do, is a person who can do anything. Change your mindset today and depart on your journey of growth and professional development with us. We help you do your job well.
Our Values:
With great integrity, care and mutual respect, we aim to give each person who learns with us, the ability to work with understanding and become effective in their work and workplace.
We aim to equip people to do well at their jobs. This gives them hope and confidence to achieve more than they ever thought they could. Everyone can think, care and be deliberate – so everyone can learn to do their job well.
Our uniqueness:
Premium products and services at unparalleled rates
Training for all levels of employees
Expert skills and advice
Reliability
Support to implement learning into the workplace
Genuine care for your personal growth and professional development
After training connectivity with students
Turning knowledge into skills
Our Growth:
Shân Cade Training and Consulting is growing and expanding.
The growth of the business can be attributed to:
The professional way in which all business is conducted
The fair-pricing structure
The easily accessible services (in-person and online)
The excellent customer care
The expert skills and knowledge available
The dedication of its founders
Chat to us today – Let's find a solution that's perfect for your situation.
"We help you do your job well"
Shân and Shari Cade