Description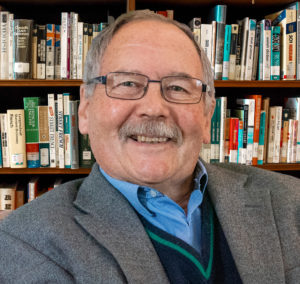 The purpose of this book is an attempt to share the information and experiences I have encountered with over 30 years as a Clinical Psychologist and Management Consultant.
The "ABC of Stress"  is primarily a quick read to get your thoughts rolling and to stimulate you to take a look at your own life and how you are dealing with stress. Giving you tips for better stress management.
Stress is not there to be avoided at all costs.  Each of us will or has experienced stress at some time in our lives.  Stress can however be controlled.  Learning how to deal with stress can be made that much easier if you take the letters of the alphabet and work through them asking yourself if you are dealing with the particular letter in a positive or negative manner.  More often than not, it is not the stressful event that causes the trouble, but our response to it. Use this book for better stress management.
What is stress?
Stress is difficult to define and the definition or use of the word will vary depending on to whom you are speaking.  To a musician, the word stress can mean to emphasise a particular note.  To a linguist, it means emphasising a particular word. To a biologist, stress means anything that constitutes a real or apparent threat to an organism. A surgeon uses the word stress to describe a kind of fracture.  But to most of us, the word stress is a way of saying that we are feeling tired, pressurised, exhausted, unhappy, overwhelmed, tense, powerless or fearful or distressed.
To some of us, it is a dirty word which we will avoid at all costs.
Bobby Skinstad (ex-Springbok rugby captain) tells the story of a rugby forward who, when asked if he felt stressed just before running on to play a test against the All Blacks, said quite adamantly that he was feeling "edgy" but not stressed.
The activities and stress management skills mentioned in this booklet are done assuming that you will be the one working on the advice by yourself.  Managing your stress levels is not just something that is going to happen.  It is something that has to be practised and needs to be made a part of your everyday life.
Help your staff or family to understand what stress is and how to deal with it, by purchasing a copy of the "ABC of Stress".
I have assisted many managers and clients deal with stress and change by using one or more techniques mentioned in this book.  I truly believe in Stephen Covey's "Abundance Mentality" where we must learn to share our ideas and skills in order to assist our clients.  Don't keep it to yourself, share what you have learnt with your colleagues, friends and family.
My company name "Leverage and Growth" says it all.  We are here to offer you a competitive advantage by giving you some much needed "leverage" and in the process, you will also experience personal or business "growth".  If only one of your brain cells develops, I have achieved what I set out to start – a process of "cerebral popcorn explosions".
Contact Leon Grové:
Clinical Psychologist – B.A. (Hons) M.A. (Clin. Psych) (Pret) SMDP (Stell. Bus. School)
Registered with the Health Professions Council of South Africa
mwlevgro@mweb.co.za