Description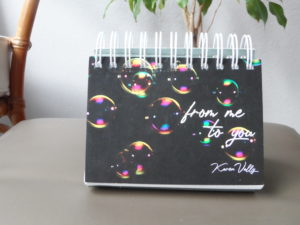 From me to you – Inspirational perpetual calendar
From me to you is an inspirational perpetual calendar – designed to give you daily inspiration, year after year.  Encouraging you to find ways to transform your life.
This product is a digital product and is available for download immediately after payment has been received.   
The purchase of this product allows you to download and print one copy of this product.  Should you wish to print more – please purchase additional copies. The product is copyright protected.
A message to my readers-
I am not a perfect person neither do I lead a perfect life.  I carry within me the emotional scars from being raised in a dysfunctional family.  I have made mistakes from which I have learnt valuable lessons.
My journey of healing began in 2011 when I met my coach and experienced the wonder of coaching.  In 2013, I became an accredited New Insights life coach.
Since then, I have used my gifts, talents and strengths, my time and my resources, to empower others to reach their true potential.  My mission is to strive for wholeness rather than perfection and to make a difference in this world.
I dedicate this perpetual calendar, which has been inspired by the books I have read, to you, the reader, the late Dr Wayne Dyer and to everyone who has played a role in my healing and transformation, especially my coach Brenda Eckstein, and my yoga teacher, Dr Taryn Jacobs.
"I recommend you find a way to transform your personal history" – Dr Wayne Dyer
Much love 
Karen