Our training approach:
Shân Cade Training and Consulting offers business and soft skills training (online and in-person) We have a robust objectives-based approach to learning. We offer premium facilitation that is interactive and encourages active learner participation. We use a variety of techniques, to encourage participation. For instance role-plays, exercises, presentations, demonstrations, multi-media, discussions, case studies, assignments, one-on-one coaching and online sessions.
Learners will be given real workplace scenarios, so they can practice using their knowledge to handle various situations. This gives them the confidence to take their new skills back into the business environment and successfully apply them.
Facilitators create a safe environment. Here learners can identify their skills and weaknesses, generate solutions, plan growth and use collective knowledge appropriately and professionally.
All our training offers 3-month email support (from the day of session or purchase) to help you come to grips with putting what you have learnt into practice.
Our Facilitators:
All our facilitators have numerous years of experience in facilitating skills-based training programmes and mentoring for growth. Learners can be sure that our courses teach necessary skills to help improve performance, productivity and enhance the companies profitability. Remember professional development is an ongoing journey.
Your growth options include: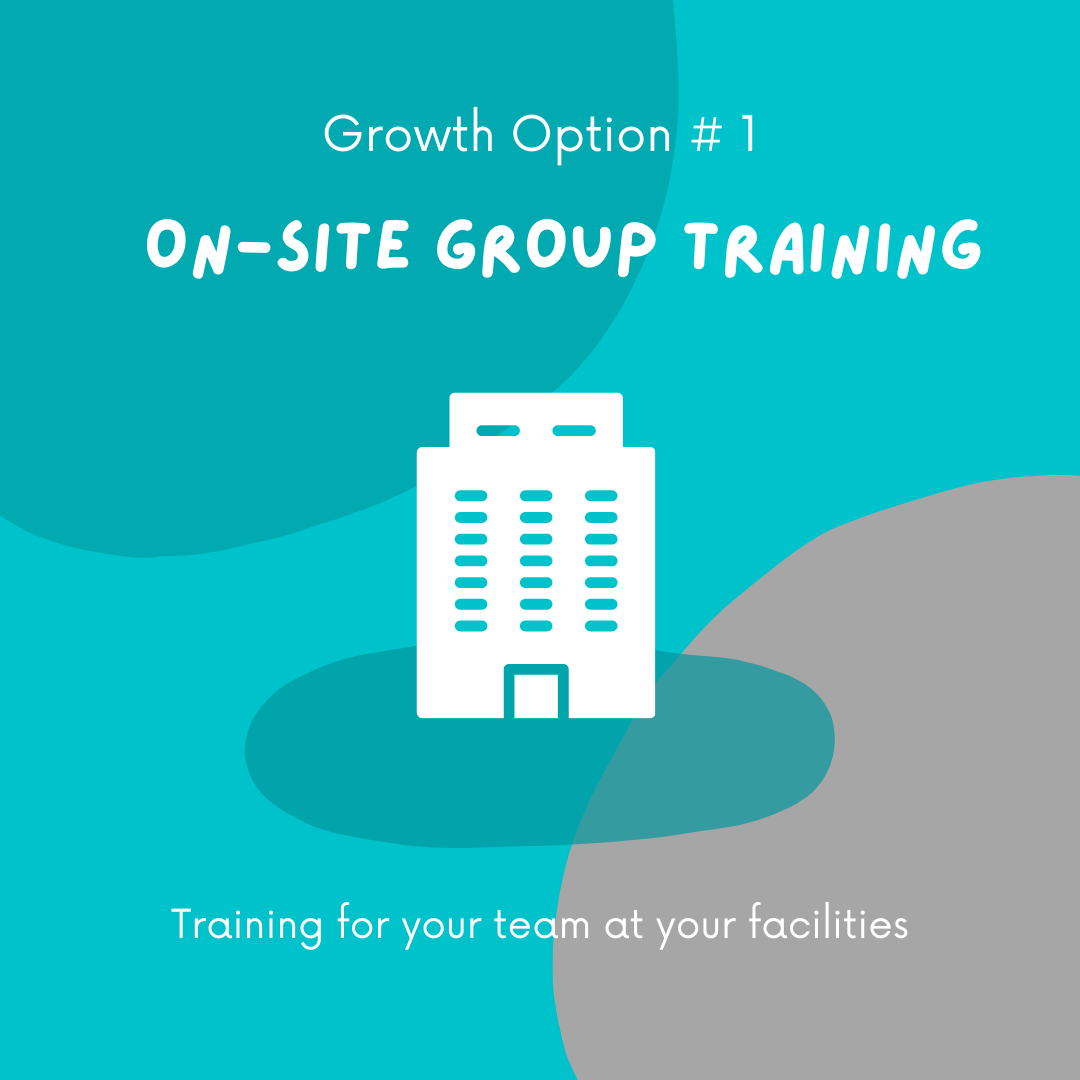 Our facilitators will train at your facilities. This training can then be customised to suit the target audience and the organisation's objectives. All training is objective-based and closely adheres to the required objectives. Contact us to make a booking.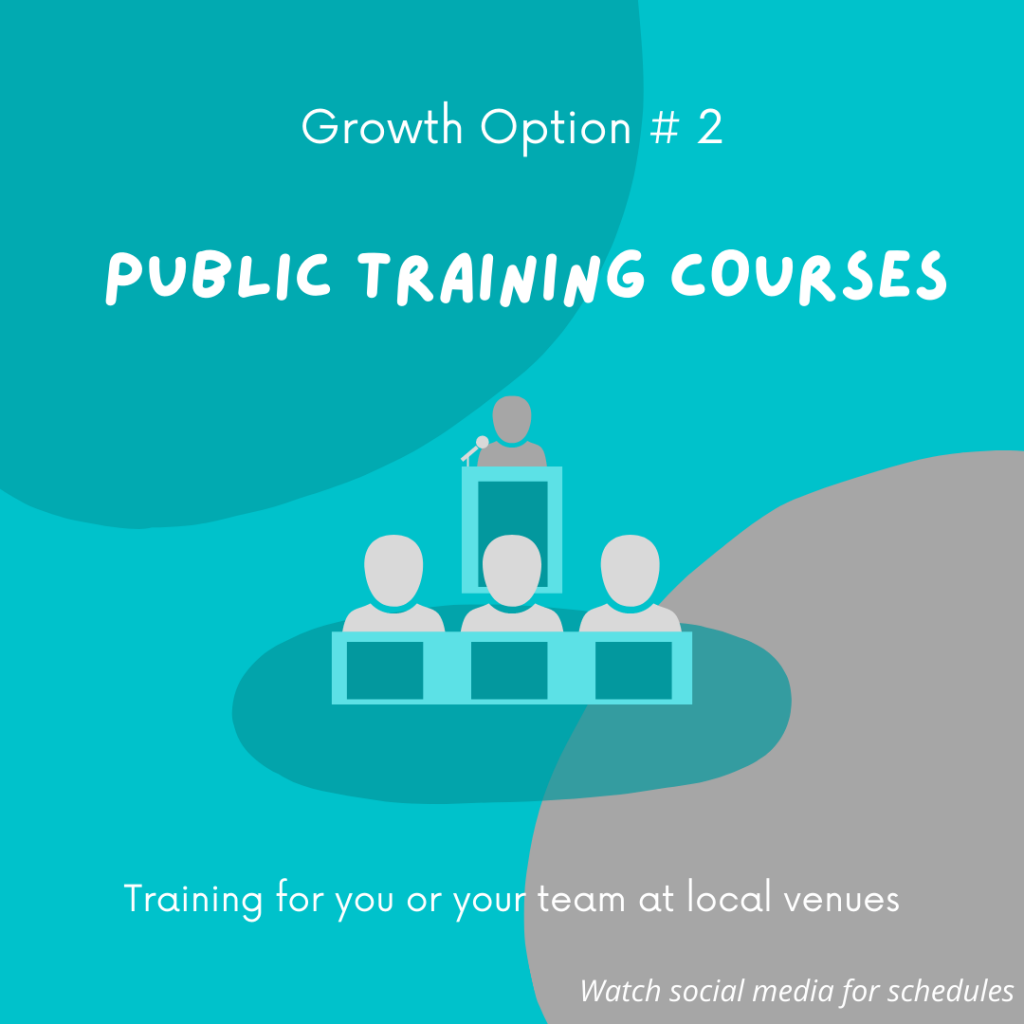 A variety of courses offered throughout the year, at various local venues (Howick and Pietermaritzburg in South Africa) See our Events page for the latest information.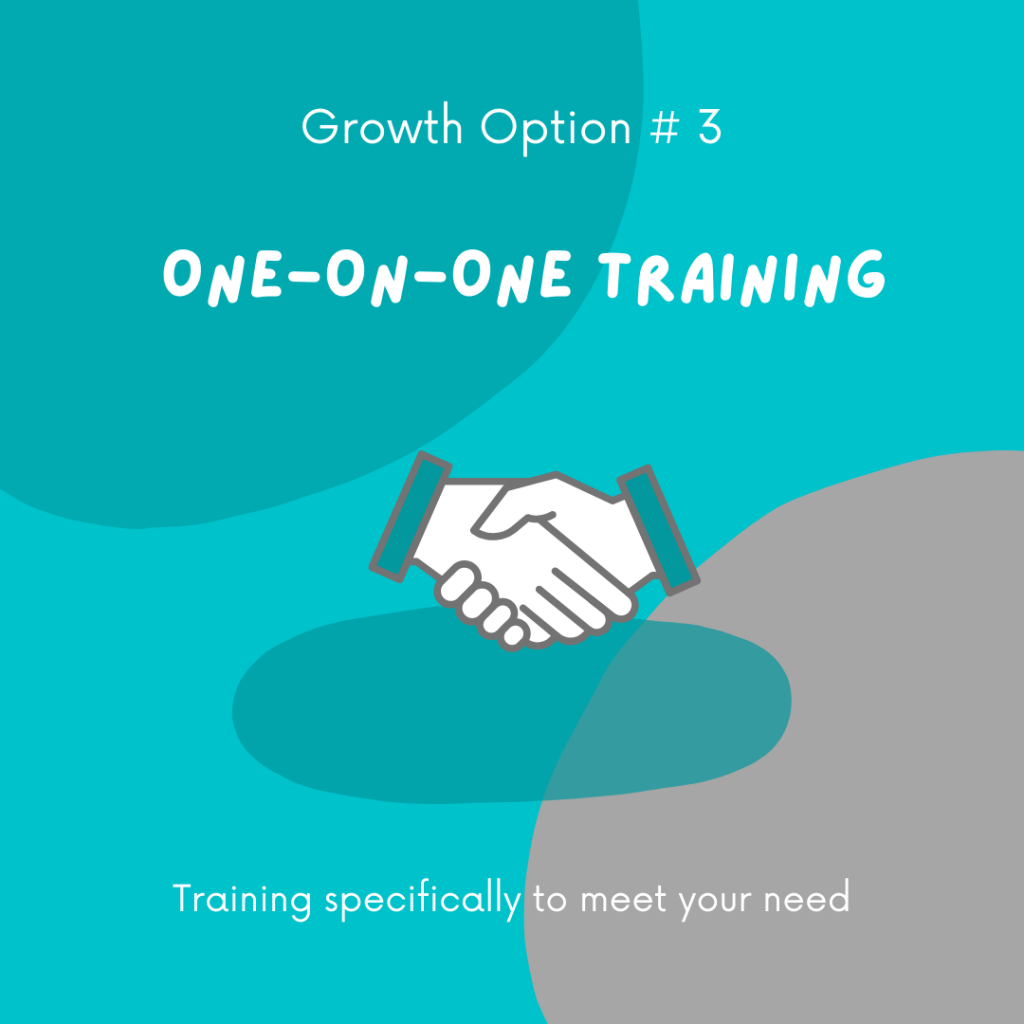 Training that guides and specifically meets you at your point of need. Just you and the facilitator. Online or in-person locally. Contact us to book a session.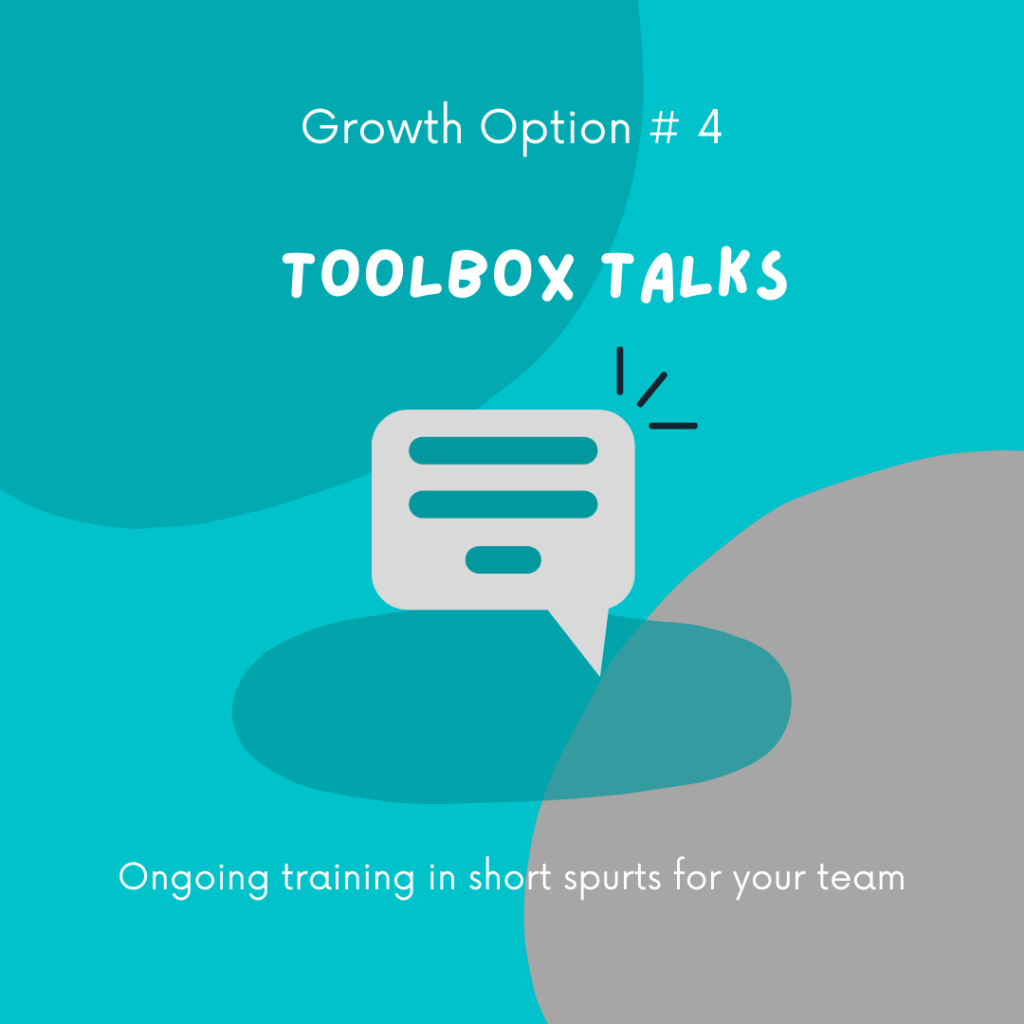 Short 20-minute talks/discussions/learning activities given weekly to your chosen group of staff. Topics range from safety and compliance topics to business and professional development topics. Created for all levels of staff. Taught online or in-person. Contact us to discuss options.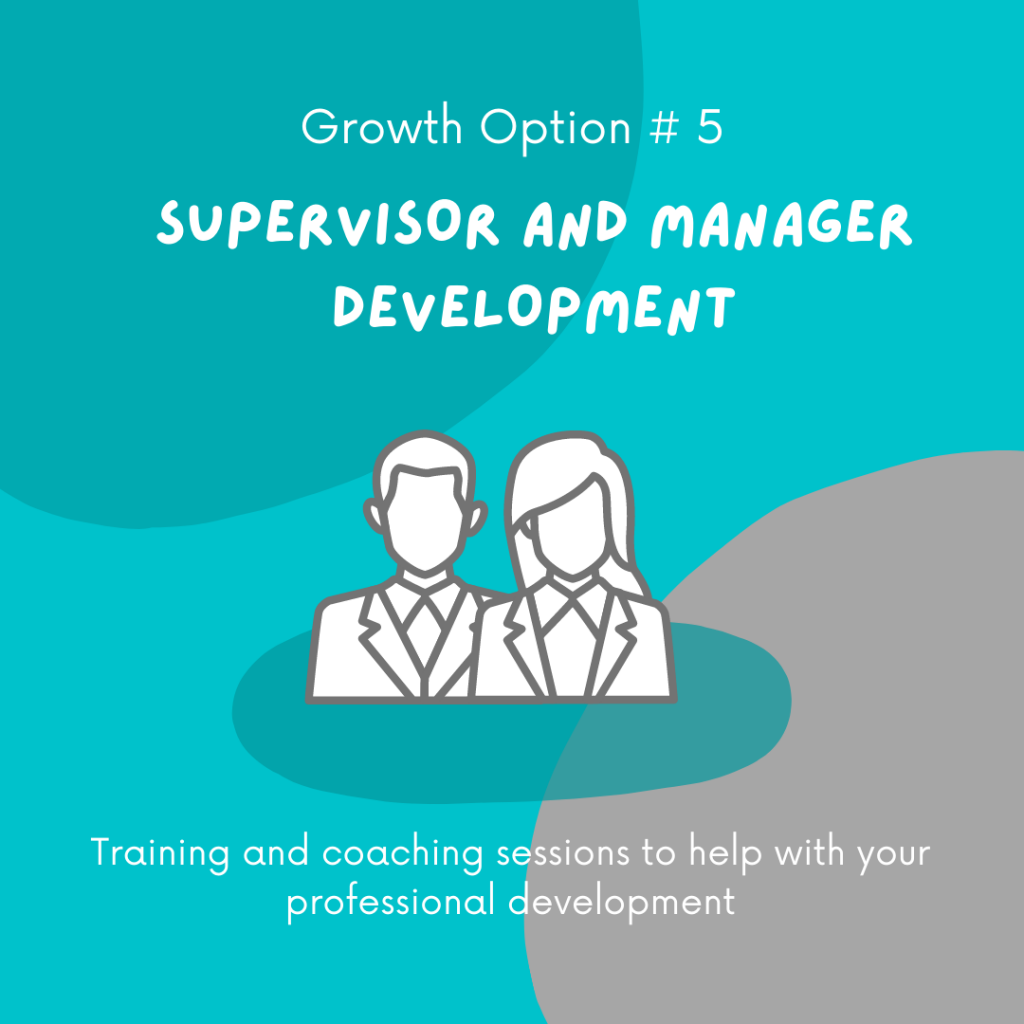 Training designed to help your supervisor or manager grow and begin to lead appropriately. 4 core levels of training (Introductory level, level 1, level 2, level 3) Each level consists of 8 x 1-hour lessons (1 per week) Training done online or in person. Contact us today and begin your professional development journey.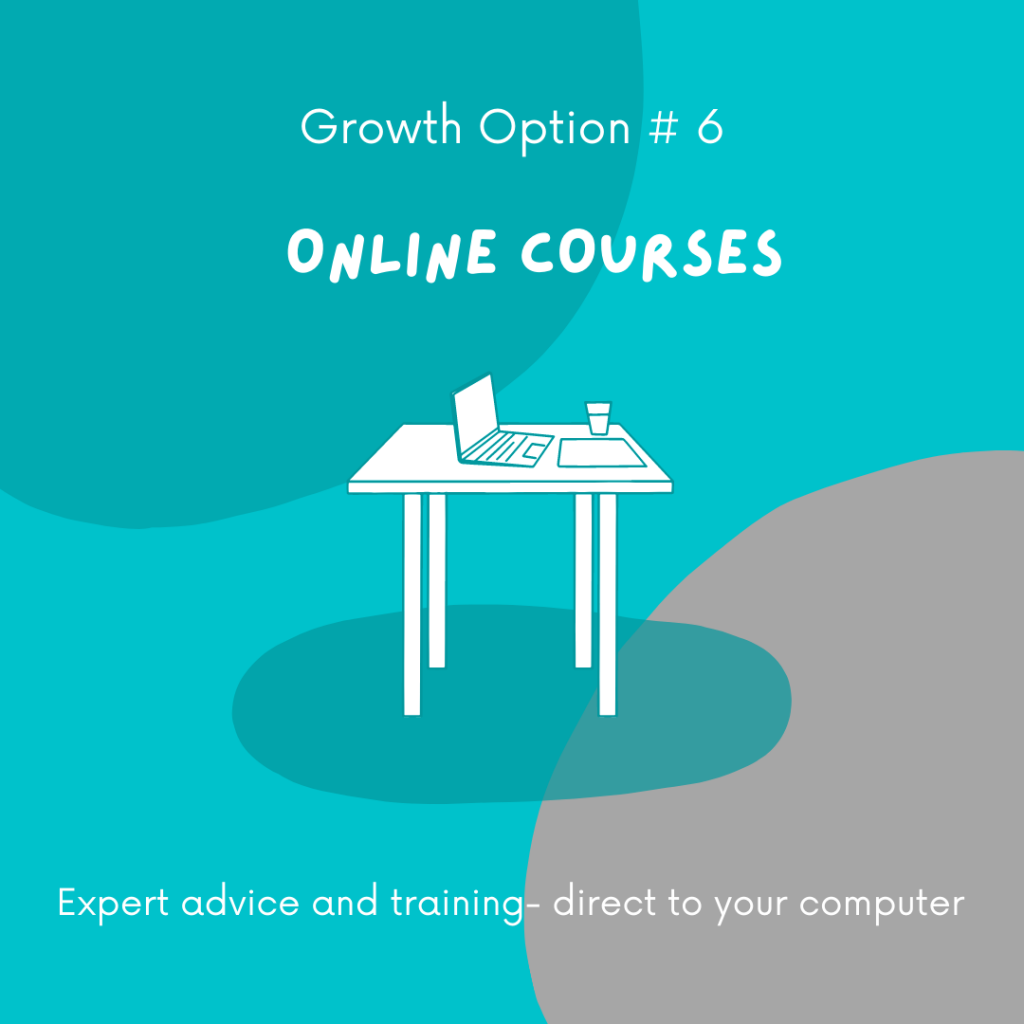 We offer an excellent range of pre-recorded online courses. Available for you when you need them. Learn at your own pace and in your own time. See the Online Courses page for more information and to access the courses.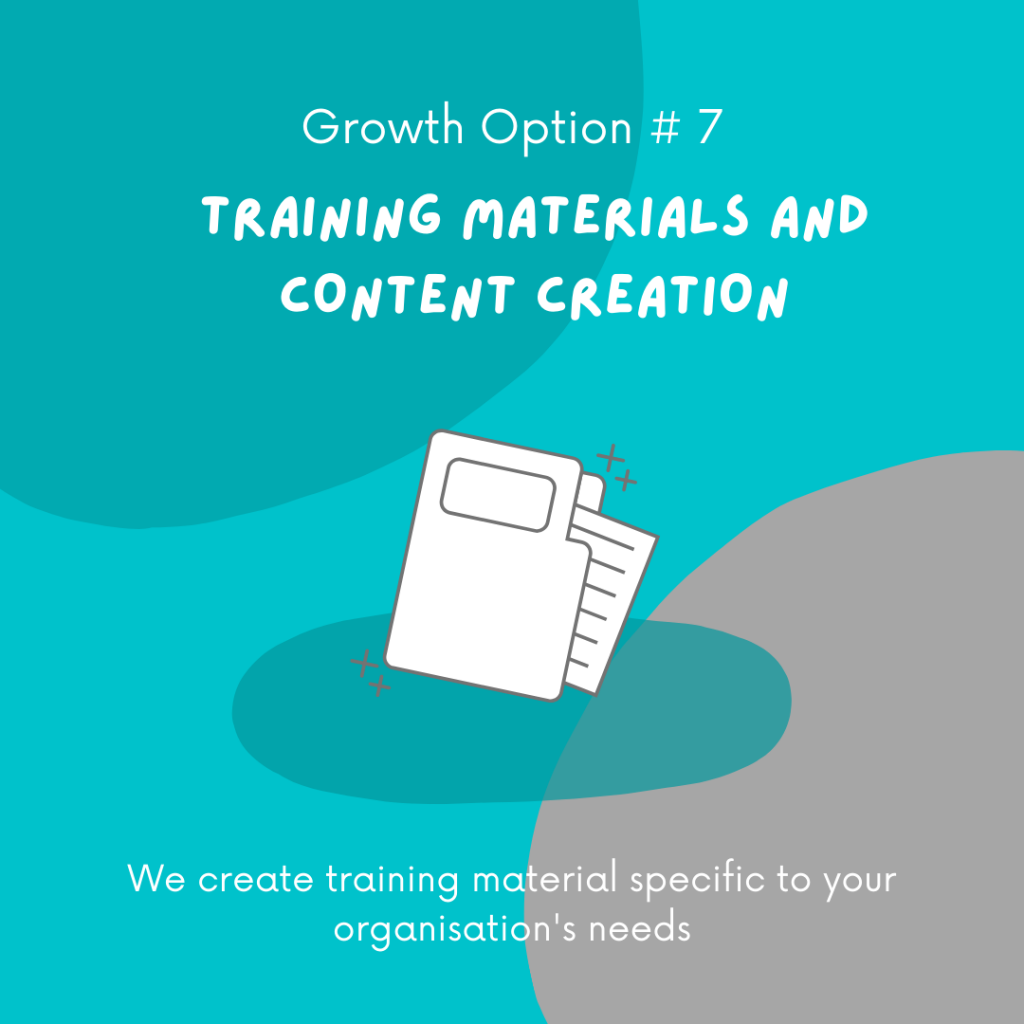 We write and create content and training specific materials. Created for your organisations internal business skills and professional development training needs. Quotes vary depending on needs, levels, time frames. Contact us to discuss your needs and receive a quote.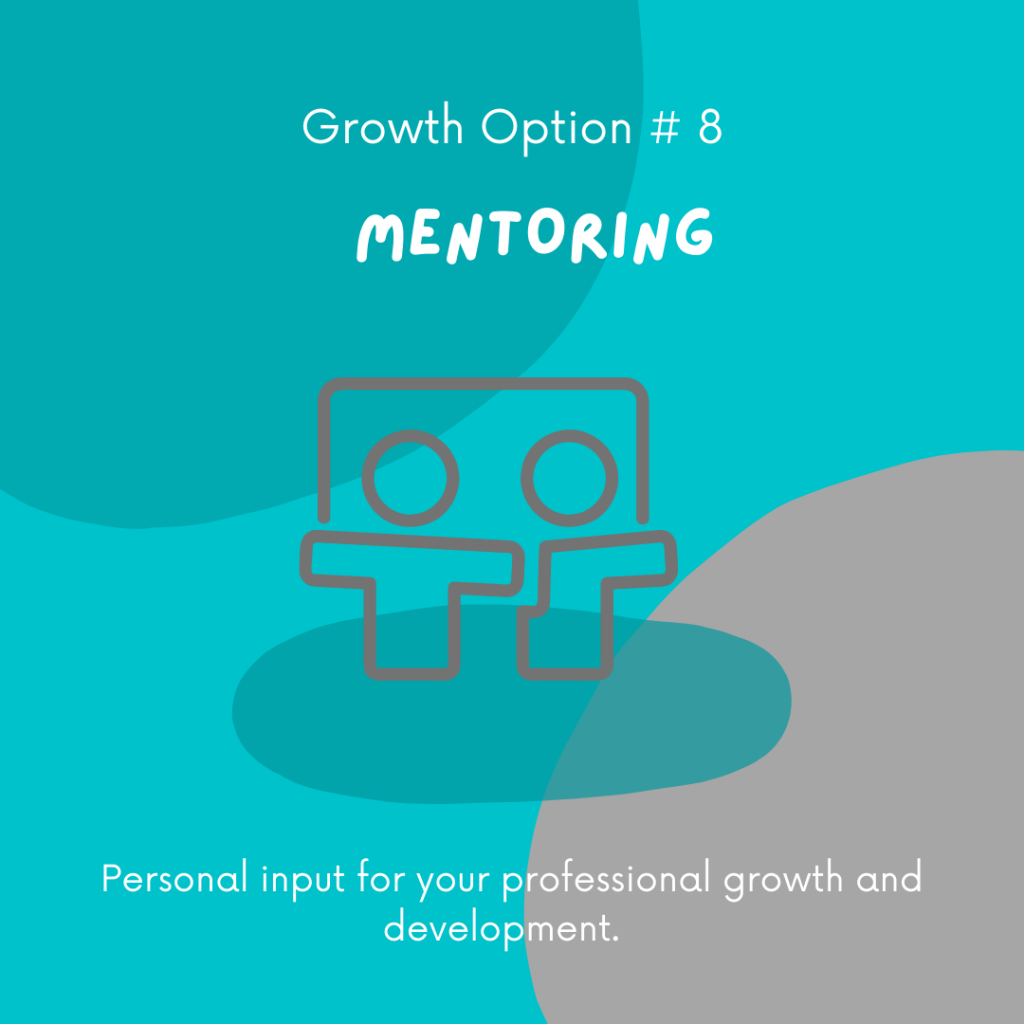 Should you find our way of facilitating worthwhile and you would like to continue learning personally for a time. We offer one-on-one mentoring/coaching sessions. Issues and situations can be chosen by the mentee. Online sessions can be booked on the Events page.
Training sessions include:
Training manual/Learner workbook (Electronic)
Certificate of Training (Electronic)
Post-course report (For Corporate training)
Post-course support (3 months via email)
Learner action plan (For Corporate training) – This shows the learner how to implement and use what they learnt.
Pre-course assignment (For Corporate training)
Human capital is your greatest investment. High staff turnover is costly. Invest in your staff's development to accomplish the productivity you deserve.

-Unknown